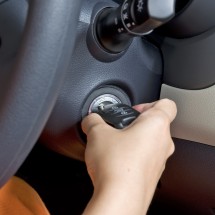 At Legally Pink Law, PLLC we are always keeping up with news involving wrongful deaths and product liability. Recently a case has been brought to an Alabama court concerning both of those areas of law.
Steve Smith, a retired employee of Delphi Automotive has filed a wrongful death suit against General Motors Co. (GM) and Delphi (who supplied the ignition switches). Smith's lawyer claims that his employment with Delphi has no connection to the faulty switches. The case claims that GM concealed a defective ignition switch responsible for a crash in which Smith's daughter was killed.
This past February GM recalled approximately 1.6 million vehicles possibly affected by the faulty switch despite discovering the issues back in 2001. GM had provided remedies for the problem to dealerships in 2005 and has apologized for a poor handling of the recall. A total of twelve deaths have been attributed to the faulty ignition switches.
Smith's daughter, Aubrey Wallace Williams was killed after her Chevy Cobalt's ignition switch failed causing the vehicle to lose power and her to lose control of her vehicle.
GM is still working on remedying the problems.
Your Orlando wrongful death attorney is interested in any case that may adversely affect the health of you or a loved one. If you believe you have a case concerning product liability or wrongful death, call Legally Pink Law, PLLC for a consultation today.