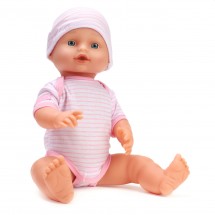 Your Orlando product liability attorney is constantly keeping up with product recalls that affect the health of consumers. Recently a doll sold by one of the biggest retail titans has been recalled and we thought you should know.
Wal-Mart recalled 174,000 dolls "My Sweet Love/My Sweet Baby Cuddle Care Doll," that are believed to be defective. The defect is that the doll's circuit board located on the doll's chest is capable of extreme overheating. Twelve accounts of overheating have been reported while two have resulted in burns or blisters.
Though the dolls appear cute and cuddly, they are capable of causing serious injury to your child. Consumers are advised to remove the dolls from the possession of children, remove the batteries, and return the doll to Wal-Mart for a refund.
At Legally Pink Law, PLLC, we take product liability seriously. If you believe a faulty product has caused harm to you or a family member, call us today for a free consultation.