Construction Accidents
When dealing with a legal matter, think Pink.
Orlando Construction Injury Attorney
Representation for Victims of Construction Accidents in Florida
The issues involved with construction injury cases are complex and often involve insufficient compliance with occupational and site safety standards and regulations, engineering issues, and determinations of liability and indemnification. All of these require an attorney who is experienced in the area of construction accident liability, like we are at Legally Pink Law.
Additionally, our founding attorney, Carolyn Salzmann, Esq., has a degreed background in engineering that allows her to better understand and identify the machinery failures, defective equipment, and other causes of construction accidents and injuries that may need to be built into your case.
---
If you were injured on the job, call Legally Pink Law at (888) 979-4941 for a free consultation.
---
What to Do if You Were Injured in a Construction Accident
Construction workers deal with some of the most dangerous working conditions faced by employees in any industry, whether it's on a small project for a homeowner, a major commercial development, or extensive road project.
The types of hazards faced by construction workers range from electrocution, to falls from scaffolding and other elevations, to being struck by moving or falling machinery, to health hazards from exposure to asbestos or chemicals and injuries caused by defective or unsafe equipment.
If you were injured in an accident at a construction site, there are a number of important steps to take to protect yourself and your legal rights:
Immediately seek medical attention for your injuries.
Report the injury to your employer and/or construction site manager.
Get the names and information of anyone who might have witnessed the accident.
Preserve evidence related to your injury by taking photographs of your injuries and the area where the accident occurred, and keeping the equipment or tool that was involved in the injury.
Contact an attorney as soon as possible to investigate the scene of the accident, preserve evidence, and build a strong case on your behalf.
---
All claims are based on contingency, which means you pay no fees unless we win for you. Call us today at (888) 979-4941 to learn more about how our team can help.
---
How Legally Pink Law Is Different
Having an experienced construction accident lawyer by your side can help you or your loved one navigate the complex laws of construction liability. Having a practiced engineer in your corner can ensure that the precise facts of your case are backed by statistical evidence and proven theory. At Legally Pink, you'll get both.
Our attorneys are very well-versed with the state and federal regulations regarding safety in the workplace. Carolyn Salzmann, founding partner of the firm, is an award-winning female attorney with a career in engineering prior to practicing law; a skill set that has proved to be critical to the success of numerous construction accident settlements to date.
Please call our office at (888) 979-4941 today to schedule a free case consultation, or you can fill out our convenient online form and a professional from our legal team will contact you soon. We are here to help.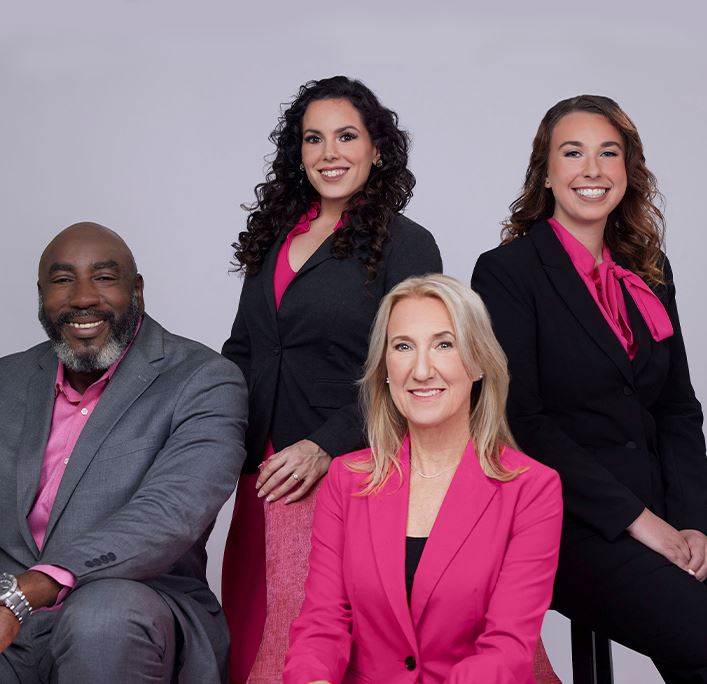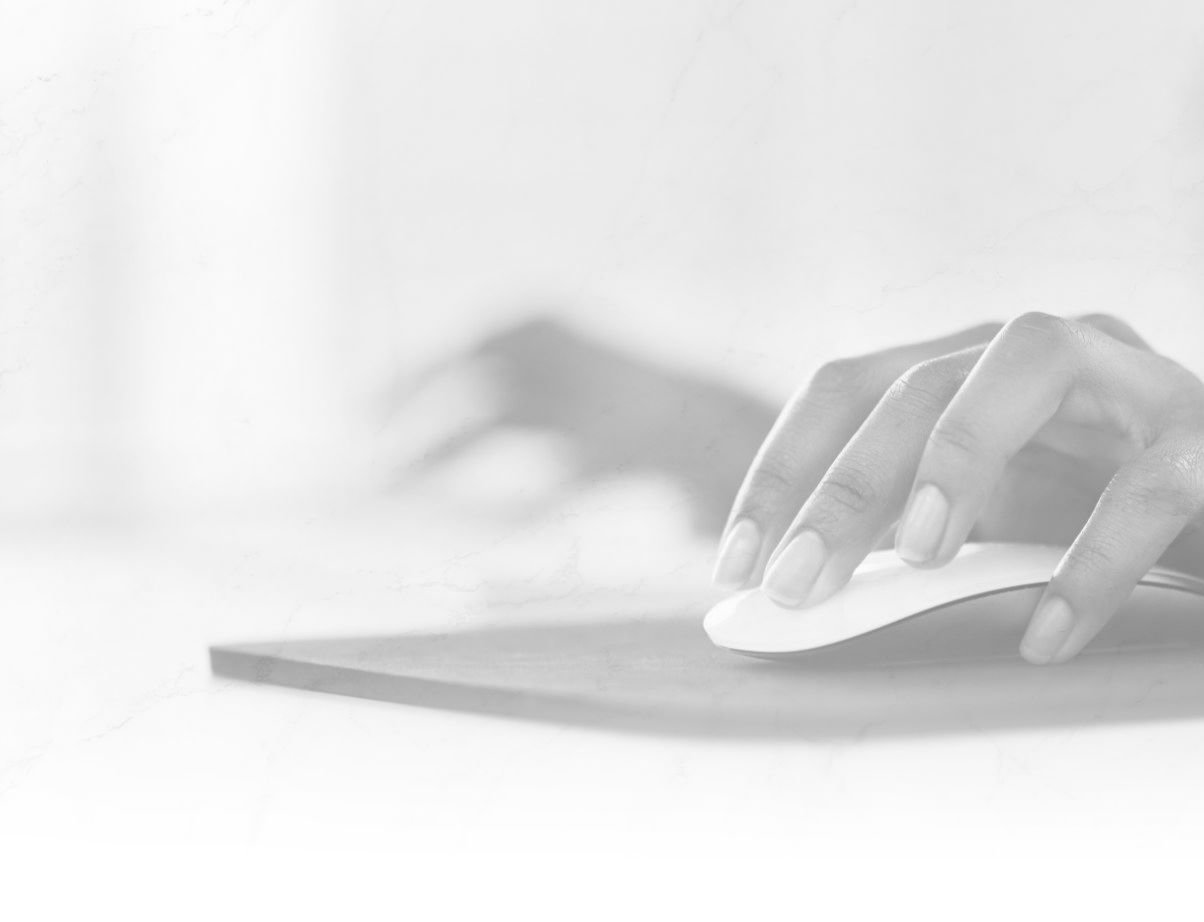 Have Questions? GET ANSWERS
You are entitled to compensation for the following:

Past and future medical bills resulting from your injury
Past and future lost income
Pain and suffering. This classification of compensation refers to physical pain and emotional suffering. The compensation is based on how your injuries negatively impacted your ability to enjoy your hobbies and other "joys of life" like your job and your family. Usually, this is the largest financial component of a settlement or verdict.
Injuries resulting in permanent scarring, impairments, and/or other limitations.

In the case of an automobile or motorcycle accident, if the person who is at fault for an accident does not have insurance, then we do three things. First, we run an asset check on the at-fault party to see if he or she has assets that we could possibly seize to cover your damages.

This requires us to file a lawsuit against the individual. Second, we look to see if the defendant's driver owns the vehicle. Sometimes the driver and owner are two different people.

While the driver might not have insurance, the owner may be insured, especially if the vehicle is financed. Third, we do a complete assessment of the client's insurance coverages to see if this individual has Uninsured/Underinsured Motorist coverage.

If that is the case, then we look to the client's insurance coverage to compensate this individual for his or her injuries and damages. This should not cause the client's insurance to go up since he or she is not at fault for the accident.

There are five things you should do immediately after an accident. These include the following steps:

Call 911 and report the accident. Regardless of the extent of the property damage and how you feel after the collision, you must call 911 and report the accident. If you do not call 911, the insurance company will use this against you when we negotiate the value of your claim.
Exchange information with all other drivers involved in the accident. Be sure to get the other driver's tag number, license number, and insurance company information. Even if you are waiting for the police to arrive, you still need to start gathering this information. There are unfortunately many situations in which the at-fault driver flees the scene of the accident.
Investigate. Seek out witnesses and take photos. Even if the other person admits fault, his or her story may change once you file a claim. Witnesses will not wait for the police to arrive, so you need to get their contact information right away. Also, scene and property damage photos can be critical in proving how the accident happened and the forces exerted on your body.
Seek medical attention. Whether it is at the accident scene or at the hospital, later on, it is essential that you seek medical attention as soon as possible so you fully understand the extent of your injuries. This will also help you ensure that your injuries are well-documented. The insurance company will use any delay in medical treatment against you.
Do not discuss your injuries with the insurance company. Report the facts of the accident (what happened) to your insurance company, but do not discuss your injuries. Because adrenaline is flowing through your body, you may not immediately feel the full extent of your injuries. Statements such as "I'm not injured" or "I'm OK" can and will be used against you by the insurance company.

Yes, but it will be difficult to do on your own. Consult an attorney to help you determine your options, especially if there were injuries involved.

Make sure your injuries are documented in medical records as soon as possible. The insurance company will deny your injury claim unless each injury is documented in hospital records on the date of the accident or within 24 hours of the injury.
See your primary care physician as soon as possible. Your doctor will document your injuries and prescribe a course of treatment, and the doctor's chart notes will help us prove the extent of your injuries.
Contact a lawyer to help you prove fault (liability) and the extent of the injuries and harm that you experienced due to the accident. Lawyers should have the resources necessary to get the most value for your case. The sooner you contact a lawyer, the sooner you get to relax and heal while we do the work of getting the money you deserve.