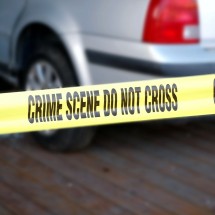 At Legally Pink Law, PLLC we try to stay up to date on cases concerning wrongful death. Recently, a settlement has been reached in the fatal shooting of a Virginia woman by a police officer.
The former Virginia State officer, Daniel Harmon-Wright is currently serving a three-year sentence for the manslaughter of Patricia Ann Cook in 2012. Cook was parked in the parking lot of an elementary school for an unknown reason when she was reported as being suspicious. Officer Harmon-Wright responded to the scene where eyewitnesses describe a verbal argument between Cook and the officer. She began to roll her window up when he threatened to shoot if she continued to do so. She did not listen to his demand and the officer fired. She began to drive away when Harmon-Wright shot five more times from the street. Cook's vehicle crashed and she was pronounced dead at the scene.
The insurance carrier of the town of Culpeper will be responsible for paying the $300,000 awarded in the settlement.
While your Orlando wrongful death attorney Carolyn Salzmann knows that no settlement amount will change the certain impact a wrongful death will have, it will help with expenses as well as hold the persons responsible accountable.