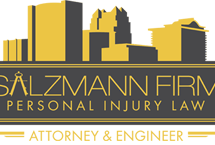 As your Orlando, FL wrongful death attorney, Carolyn Salzmann stays up to date on wrongful death cases in the news. Recently a settlement was reached in the wrongful death case of two-month old Marcello Vasquez.
Baby Vasquez was killed during a Los Angeles Art Walk event on July 14, 2011. Tyrell Chandler was attempting to parallel park his Cadillac when his car went over the curb hitting a parking meter, two pedestrians, and Vasquez's stroller. Chandler did not have a driver's license at the time of the incident and pled guilty to reckless driving.
The family sued Art Walk for $500,000 in damages for dangerous condition of public property, negligence, and negligent infliction of emotional distress. Though Art Walk denies any responsibility in the matter they chose to settle the case, refusing to disclose the amount awarded to the Vasquez family. Art Walk will also contribute a plaque in honor of Marcello as part of the settlement
Though no dollar amount can ease the pain of losing a loved one, settlement money can relieve financial burden and hold the responsible party accountable. Contact Legally Pink Law, PLLC for a free consultation regarding your possible wrongful death suit.