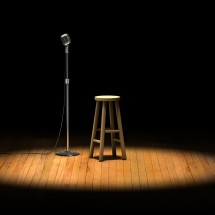 As your Orlando attorney, Carolyn Salzmann is constantly staying aware of cases concerning personal injury and premises liability. Recently a jury awarded a sum of money to comedian George Wallace in a personal injury case against a prominent Las Vegas hotel.
Wallace's leg was injured in 2007 while performing at the Bellagio hotel. He claims that his leg became permanently affected after becoming entangled on stage during a private performance for HSBC Card Services Inc. The jury decided in a 6-2 decision that the Bellagio was at fault and that Wallace has lost out on earnings because of this incident. The jury awarded 1.2 million dollars for lost income, $100,000 for pain and suffering, and $8,500 for medical expenses.
Though Wallace's representation sought over seven million dollars in damages, he was satisfied with the 1.3 million dollars awarded. If you are someone you love has experienced personal injury involving premises liability or personal injury, contact Legally Pink Law, PLLC for a free consultation.