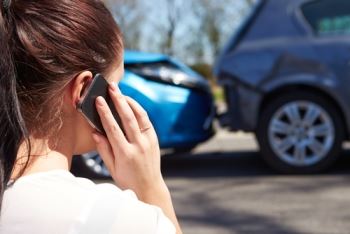 If you have ever been involved in a car accident where the person at fault doesn't have insurance, you know how frustrating that can be. Our personal injury lawyers in Orlando can help make this whole ordeal a little less stressful as we have handled thousands of cases and recovered millions of dollars in compensation for our clients.
What Should Your First Step Be?
The first step in dealing with this type of situation is to retain an attorney after the accident. Then it will all depend on the type of insurance you have. Florida is a no-fault state, meaning people who are insured are compensated for losses by their own insurance company regardless of who is at fault for the incident. By contacting a lawyer right away, you often have a better chance of recovering greater compensation for any property damage or injuries. An attorney can make sure that your rights are protected and negotiate with both insurance companies so that you do not have to deal with that.
Understanding the Importance of UM and UIM Coverage in Florida
If you have Uninsured Motorist Coverage or Underinsured Motorist Coverage you and your family will be protected if you are in an accident with someone who does not have insurance. Although this coverage is expensive, our Orlando car accident attorneys at Legally Pink Law recommend having it all the same. Under Florida's no-fault statute, the other driver isn't required to have bodily injury coverage and it is important to realize that paying for your own medical bills after an automobile accident can be extremely costly.
Call or Text Our Orlando Injury Firm Today – Free Consultation
The Orlando car accident attorneys at our firm have handled thousands of auto accident cases across the state and around the country. Founding attorney, Carolyn Salzmann, is both a personal injury attorney and an accomplished engineer, giving her an upper hand when it comes to dissecting your case and recovering compensation.
Get your free case evaluation with Legally Pink Law, PLLC​ today!