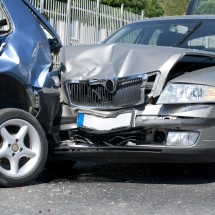 At Legally Pink Law, PLLC, we're interested in keeping you safe after an accident and helping you achieve a full recovery. Some of that recovery can include monetary damages to compensate you for the lost time at work and the personal property damage you sustained.

If you've been in an accident, here are 5 steps to take:

Call 911 and report the accident. No matter how minor, call 911 to report the accident. If you don't, the insurance company can use the absence of a 911 call against you.
Exchange information with all other drivers involved in the accident. Collect tag numbers, license numbers, and insurance company information from every driver involved. Collect tag number immediately, because at-fault drivers may try to flee the scene.
Find witnesses and take photos. Get contact information for witnesses who saw the accident. Take photos to show the accident happened.
Seek Medical Attention. Don't delay. Get medical attention immediately. You may not realize the full extent of your injuries.
Do NOT Discuss Injuries With The Insurance Company. Report the facts of the accident (what happened) to your insurance company but do NOT discuss your injuries. Even if you feel all right, it could be that the adrenaline from the accident makes you feel better than you should. The insurance company will use any statement that you're fine against you. If they ask, say "I'm not sure."

No matter what the circumstances may be, contact your Orlando personal injury attorney for vigorous representation as soon as you're able. We'll begin working your case immediately and we'll be sure you receive the care and compensation you deserve.