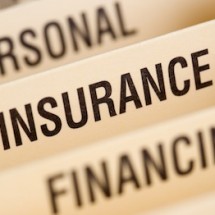 Legally Pink Law is available to assist you with any personal injury claims you may have in the state of Florida, and we want you to know that there are very specific, detailed deadlines to file claims otherwise you may be forever barred from bringing your claim.
These time deadlines are known as "statutes of limitations" and they vary depending on the type of claim you are bringing. "A "statute of limitations" is a law that sets a deadline for filing certain kinds of lawsuits. In Florida, the statute of limitations for personal injury and property damage cases related to traffic accidents is four years (Title 8, Ch. 95, Sec. 95.11)," AllAboutCarAccidents.com explains.
This four-year window begins the day the accident occurs and weekends as well as holidays are included in the counting of the four years. If you wait to file a claim after four years, then you may be barred from bringing your case to court, no matter how strong your arguments are. However, there is one important clarification that must be made. This statute of limitations only applies to lawsuits you file in court, not to insurance claims. Although we do advise you filed with your insurance as soon as possible after a crash because it helps you receive insurance proceeds more quickly, and it gives you and your insurance company time to investigate the crash to figure out who was potentially "at fault," and to negotiate a fair settlement. (Source: AllAboutCarAccidents.com)
It is critical that you consult an attorney as soon as possible after your incident so that you can receive good legal advice on the time limits to bring a claim. When you need a Personal Injury Attorney in Orlando, Florida because you have been involved in an automobile accident then let our attorneys at Legally Pink Law assist you.