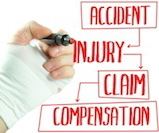 Legally Pink Law is always available to answer any of your questions regarding what may or may not happen after an automobile accident. When it comes to your insurance many people may wonder whether their premium will go up if they report an accident. However, your insurance premiums should not go up if you are not at-fault for the accident. While it will remain a part of your insurance record, it should not cause your premiums to increase if you are not at fault.
Your insurance company may go after the insurance company that insures the at-fault party to recover its costs it may have paid to you for things like car repairs of additional medical expenses. You should never hesitate to file a claim with your insurance if you are not at-fault for the accident.
So if you have been involved in an automobile accident in Orlando, Florida and have questions regarding your case or how to handle your insurance then give Personal Injury Attorney, Carolyn Salzmann, a call to schedule your free consultation.