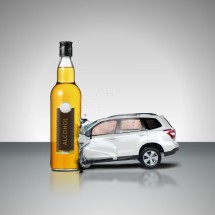 At Legally Pink Law, PLLC, we are interested in keeping up with news concerning auto and motorcycle accidents. Recently we've become aware of a Colorado accident involving both auto and motorcycle victims.
Speeding and alcohol have been suspected in the fatal crash, which involved four high school students and a motorcyclist in April of this year. The 16-year old driver lost control of his vehicle while driving southbound on a highway, and ended up fishtailing into the northbound lane. The motorcyclist was hit head-on by the side of the vehicle and died at the hospital. The driver of the out of control car suffered serious injuries and remains in critical condition while two other passengers are being treated for serious but non-life threatening conditions. The fourth occupant was released receiving treatment for minor injuries.
If you or someone you love has been the victim of an auto or motorcycle accident, contact your Orlando auto accident attorney today. At Legally Pink Law, PLLC we understand that no settlement amount can change the outcome of your auto accident, however it can help hold the person at fault responsible as well as help you bills resulting from the incident.