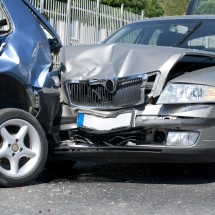 At Legally Pink Law, PLLC we are constantly staying aware of auto accidents in the news. Recently we've become aware that an Orange County deputy was relived of duty due to his involvement in a hit and run crash.
Florida Highway Patrol's investigation of a March 7th crash has led to the arrest of Carmelo Ortiz, an Orange County deputy. It is alleged that Ortiz failed to remain at a crash, which involved injury. The accident occurred on Red Bug Lake Road, where a Nissan Rogue was rear-ended by a Cadillac later discovered to have been driven by Ortiz. Ortiz originally exited his car to check if the passengers of the Nissan were ok, but then drove away from the scene with his lights off. The driver of the Nissan, Elizabeth Bouton followed the Cadillac to retrieve a license plate number.
Troopers arrived at Ortiz's home where he first insisted he was not involved in an accident and then acted surprised when he saw the damage to his vehicle. Ortiz was subsequently relieved of his deputy duty.
As your Orlando auto accident attorney, we are interested in helping you fight your auto accident case. Please contact Legally Pink Law, PLLC for a free consultation concerning your auto accident.