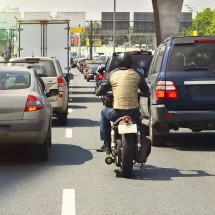 At Legally Pink Law, PLLC we know how devastating a car or motorcycle accident can be on the victims and all parties involved. That's why we are constantly staying up to date on news concerning auto accidents.
Recently a police officer suffered fatal injuries while on patrol as a motorcycle cop on Saturday, April 5th. Officer Chris Cortijo was stopped at a traffic light on his motorcycle, when he was struck from behind by a speeding SUV. Officer Cortijo became trapped between two vehicles, and died several days later in the hospital after sustaining severe injuries. The driver of the SUV is suspected of driving under the influence. Officer Cortijo had arrested more than 3,000 DUI suspects during his career as an officer.
If you or a loved one has been the unfortunate victim of an auto accident, contact your Orlando auto accident attorney for a free consultation. At Legally Pink Law, PLLC, we take pride in our passionate representation of car accident victims.