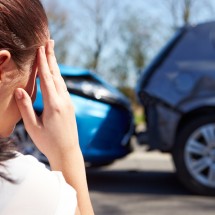 As your car accident attorney, Legally Pink Law, PLLC likes to stay up to date on auto accidents in the news. Recently, a car crashed into a Fort Myers church during an Easter celebration.
On Sunday, April 20th, a congregation gathered at Second Haitian Baptist Church to celebrate the Easter holiday. A young woman driving a Lexus turned into the church parking lot and while attempting to park, plowing into the church filled with approximately 200 people. 21 people in the congregation were injured. Eighteen of the victims were treated at local Lee County hospitals but luckily no one required surgery. Though the driver claims that the brakes failed, investigators are looking further into the accident.
If you've recently been the victim of an auto accident, contact Legally Pink Law, PLLC for a free consultation. We are proud to be your go-to Orlando auto accident attorney in the event of your involvement in an car accident.