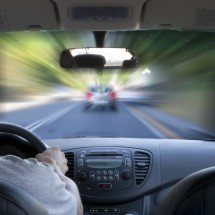 As your Orlando auto accident attorney, Carolyn Salzmann and the team at Legally Pink Law, PLLC know how quickly an accident can change your life. We thought we 'd cover the top causes of accidents in United States, in hopes that more people will be able to avoid them.
Drunk driving. Mothers Against Drunk Driving (MADD) estimates that 300,000 drunk driving incidents occur on a daily basis.
Speeding. According to the U.S. Department of Transportation speeding is a contributing factor in regards to a third of all auto accidents in the United States.
Distracted driving. Distracted driving is the number one cause of car accidents across the United States. Texting and other activities while driving will significantly increase your chances of being involved in an auto accident.
While we know accidents are not always predictable, speeding, drinking, and distractions increase your chances of an accident. With the number of cars on the road always rising, and opportunities for distractions increasing, it has become more important to stay aware of not only your driving but also everyone around you. Should you find yourself the victim of an unfortunate auto accident, contact Legally Pink Law, PLLC for effective representation.