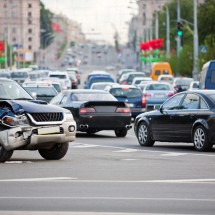 As your Orlando auto accident attorney, Carolyn Salzmann knows that a car accident can occur at anytime. Unfortunately accidents can breed accidents which may have been the case concerning the death of three people during a crash on I-75 near Ocala, Florida in early May.
A tow truck driver and a Florida Highway Patrol officer were responding to the scene of one accident on I-75, when they were struck by another crash occurring. A pickup truck drove onto the shoulder, striking FHP Trooper Chelsea Richard and her vehicle, the tow-truck driver, and a pedestrian. The traffic homicide investigation is ongoing, and no decisions regarding charges have been made.
If you find yourself the victim of an auto accident, it is important to seek the appropriate representation in order to fight on your behalf. People injured as a result of an auto accident are more likely to receive just compensation when an attorney is advocating for them. Contact Legally Pink Law, PLLC for a free consultation regarding your auto accident.