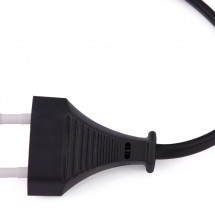 At Legally Pink Law, PLLC, we take safety seriously and we're invested in protecting your family. The U.S. Consumer Product Safety Commission reports that after one child died and another was nearly strangled, IKEA is recalling these lights and providing fasteners so that the lamp's cord remains in place on the wall.
The children affected by the lamp cords were aged 16 months and 15 months. Both were able to pull the lamp's cord into the crib. One of the children died, and the other survived after near strangulation.
The U.S. Consumer Product Safety Commission recommends taking down the lamps until you install the free repair kit from IKEA. Here's IKEA's contact information:
Toll-free phone: (888) 966-4532 anytime
Online at https://www.ikea.com/us/en/ and click on the Recall link at the top of the page for more information.
All cords should be kept at a distance from babies, and especially from the crib. A safe distance is a minimum of three feet. If you or someone you love has been injured due to a faulty product, give us a call at your Orlando personal injury firm today!