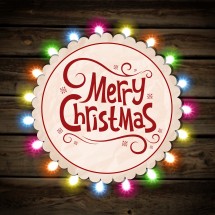 At Legally Pink Law, PLLC, we care deeply for our clients. We get to know the details of your case and the impact on your life, as we work on your Orlando medical malpractice or personal injury claim, we know we're interacting with you during a very difficult time.
Even so, we've been blessed with clients who are a pleasure to serve. Even during these hard times, we try to remind you to keep pressing on and to allow the legal system to compensate you for your pain and suffering.
And we're happy to report that we've been able to resolve a number of cases this year with compensation exceeding our client's expectations. We take your Orlando personal injury case very seriously and advocate for your best interest and highest possible compensation.
We love advocating for you through difficult times, but we rejoice in celebrating with you during this holiday season. We wish you a very Merry Christmas and a bright, peaceful, and happy 2014!