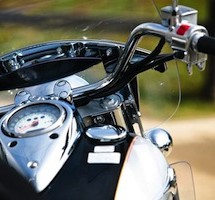 Legally Pink Law hopes you are never in a motorcycle accident in Orlando, Florida because more than 80 percent of all reported motorcycle accidents result in serious injury or death. Our staff urges you to take safety precautions when riding your motorcycle for your safety as well as the other people on the road. The Center for Disease Control and Prevention shared these facts and statistics about helmet use and the reduction of injuries:
Helmets reduce the risk of death by 37%.
Helmets reduce the risk of head injury by 69%.
The United States saved $3 billion due to helmet use in 2010.
The United States could have saved an additional $1.4 billion in 2010 if all motorcyclists had worn helmets.
Helmets do not reduce visibility or impair hearing.
By taking safety precautions such as wearing a helmet and a motorcycle jacket, you can reduce the chance of injury if you are involved in an accident. Motorcyclists face a far higher risk of involvement in an injury-causing accident.
A motorcycle crash is a complex event involving the interaction of human, vehicle, and environmental factors. While there is no "typical" motorcycle accident, what is "typical" is that a motorcycle crash is a violent event. This is why our expert attorneys are available to assist you after you have been involved in a motorcycle accident. When you need a Personal Injury Attorney in Orlando, Florida then give Legally Pink Law a call today to schedule a consultation.