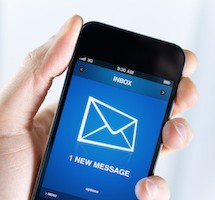 Your Orlando car accident attorney hears the excuse all the time: "I just needed to send a quick text. I only took my eyes off the road for a second!"
Unfortunately, texts aren't as quick or convenient as you may think. The average text takes 4.6 seconds to write and send. That's a blip on the radar compared to most measures of time, but while you're operating a fast-moving vehicle, that measure of time is roughly equivalent to driving the length of a football field… blindfolded!
So while texts seem quick and convenient, assign a "designated texter" every time you're behind the wheel. If you don't have a passenger who can text for you, simply remind yourself that you can wait until the next red light or convenient stopping point.
And if you do find yourself in a car accident, contact Carolyn Salzmann for supportive representation!