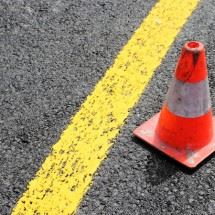 In an Orlando car accident involving an intoxicated driver, construction workers have been injured as reported by The Orlando Sentinel.
Late Wednesday afternoon, a group of construction workers were standing alongside a manhole. One worker was inside the manhole, two were standing beside it, and the final worker was operating a fork lift. A white Kia was spotted driving erratically and knocking into orange construction cones before plowing into the group. One injured worked lost two fingers and was transported to the hospital.
The driver refused a field sobriety test but has since been arrested on DUI charges. Driving under the influence of alcohol is hazardous to all drivers and especially to pedestrians and workers standing roadside.
If you've been involved in an Orlando car accident, contact the team of attorneys at Legally Pink Law, PLLC to represent your interests in the legal process.