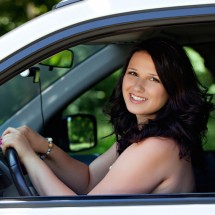 Carolyn Salzmann and the team of all-female attorneys at Legally Pink Law are your Orlando auto accident attorneys to help you receive maximum compensation following a car crash. Did you know that some insurance companies will try to deny you fair payment due to weight?
A Texas couple found out the hard way when the 5'3″, 180 pound passenger was denied some of her medical damage compensation due to the insurance company's argument that her weight factors as a pre-existing condition making it tougher for her to heal and to recover from the impact of the injury.
At Legally Pink Law, PLLC, we work with you to combat the insurance company's desire to deny you your claim and shortchange you your fair compensation. Contact The Salzmann Firm today for representation you can count on.