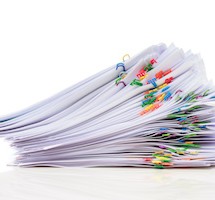 At Legally Pink Law, PLLC, we're your Orlando car accident attorneys dedicated to your financial and physical interests following an accident. Whether you're a local resident or a visitor involved in a crash while on vacation, our firm can handle your case.
There are several factors that go in to your settlement following an automobile accident. And at every stage in the game, you can benefit from the advice of an attorney. The first issue is the length of time it can take to settle your claim.
If you don't have an attorney by your side, claims adjustors for the insurance company may try to hasten your claim and "do you a favor" by closing your claim quickly. Be warned, however, that they'll often try to get you to accept payments lower than they ought to be. For adjustors, it's in their best interest to get a claim closed quickly for as little cost possible.
At the same time, you don't want your claim to drag out while you're awaiting compensation. With an Orlando car accident attorney from Legally Pink Law at your side, you can be assured a balance between quick resolution and fair compensation.