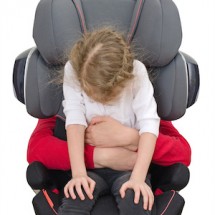 A Central Florida mother has now been separated from her children following the attempted coverup of a potential crime. A 3-year-old child who died late last week in Orlando was not the victim of a hit-and-run accident as her mother claimed, but of a homicide, the Medical Examiner's Office ruled.
At the time of the alleged hit-and-run, the mother told police that her three year old daughter Yeliani Schwartz-Ojeda was hit by a black car around 9:30 PM. The Medical Examiner, however, found the child's injuries inconsistent with being struck by a vehicle. The investigation is ongoing, but other children in the family have been removed from their mother's care while she cooperates with authorities.
Orlando car accident attorney Carolyn Salzmann, as an attorney and engineer, is skilled at understanding the physical forces involved in an accident. If you've been injured in a car accident and need representation to help recover your medical costs and lost wages, contact your Orlando car accident attorney at Legally Pink Law, PLLC today.