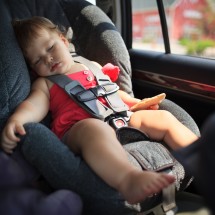 At Legally Pink Law, PLLC we always have your family's safety on our mind. Recently Graco has voluntarily recalled several of their car seat harness buckles and though no injuries have been reported we thought it was a recall worth passing on.
Graco has discovered the buckles of certain models manufactured from 2009 through September 2013 can become difficult to unlatch after food and liquid dry within. The car seat itself remains effective in the instance of an incident, however the fear is that the buckle may become stuck in the time of an emergency and it will become difficult to remove your child.
Graco is offering an improved buckle free of charge, but suggests that if you wish to continue using your buckle until receiving the new one, simply clean the existing buckle.
Here are the affected models:
Toddler Convertible Car Seats: Cozy Cline, Comfort Sport, Classic Ride 50, My Ride 65, My Ride 70, My Ride 65 with Safety Surround, Size4Me 70, My Size 70, Head Wise 70 with Safety Surround, Ready Ride, Smart Seat, and Smart Seat with Safety Surround.
Harnessed Booster Seats: Nautilus 3-in-1, Nautilus Elite, Nautilus Plus, Argos 70, and Argos 70 Elite.
If you or your loved ones have been affected by a faulty product contact your Orlando product liability attorney today.