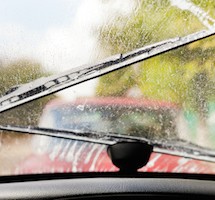 Of the many causes of Orlando car accidents, rain is among the most unavoidable. Florida roads are known to be slick during and after showers, and these summer months bring more than our share of downpours.
Your Orlando car accident attorney reminds you to check the functionality of your windshield wipers. Invented even before Henry Ford's mass production of vehicles, the windshield wiper was standard on all US automobiles by 1916. They don't provide vision protection, however, if they're old and worn out.
If you find yourself in an Orlando car accident, contact Carolyn Salzmann of the Legally Pink Law, PLLC for representation.