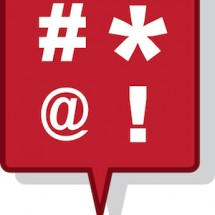 At Legally Pink Law, PLLC, your Orlando car accident attorney Carolyn Salzmann knows that driving on Central Florida's roadways can get frustrating. Commuting to work downtown or near attractions can become tiresome.
Have you found that your language gets a little "colorful" behind the wheel? It is estimated that drivers will curse 32,000 times in their life while operating a vehicle. 32,000 curse words you wouldn't want granny to hear!
While the frequency of foul language may seem unimportant, it does signal to you that you've become frustrated and stressed. In order to avoid an accident, take a deep breath and try to regain composure.
If you find yourself in an auto accident, contact the team of all-female attorneys at Legally Pink Law, PLLC… right after you finish yelling all the profanities you wish!