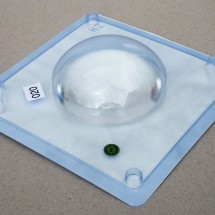 If you are a victim of defective silicone or saline breast implants let our team of all female attorneys at Legally Pink Law help you. We are your Orlando medical malpractice attorneys providing a wealth of experience and providing personal attention for your case.
Despite the known risks to female's health, breast implants are a popular form of cosmetic and reconstructive surgery and a thriving multi-billion dollar industry. Falling only behind botox and collagen injections, breast implants are the most popular procedure for cosmetic surgery.
Breast implants are considered Class III medical devices of limited product life. This means that an implant lasts only a certain period of time and is intended to be replaced periodically. The decision to have breast implants, then, means a decision to have multiple breast surgeries over the course of a woman's lifetime. Some implants have been known to have defects, even though the defects can remain hidden for years. The impact of defective breast implants on your life and your health can be devastating.
If you have suffered as a result of a breast implant defect, our team of all female attorneys can help guide you through all aspects of bringing a claim.