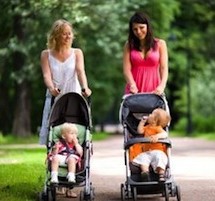 If you or a loved one have been injured as a result of an unsafe product, then please give Legally Pink Law a call today to discuss the details of your product liability case in Orlando, Florida. As a way to help prevent further deaths and injuries to young children, the U.S. Consumer Product Safety Commission (CPSC) voted this week to approve a notice of proposed rulemaking (NPR) to create a federal safety standard for strollers.
CPSC staff reviewed more than 1,200 stroller-related incidents, including four fatalities and nearly 360 injuries that occurred from 2008 through 2012. Some of the injuries related to strollers as listed on CPSC.gov are:
Finger amputations on folding hinges and canopy hinges;
Falls due to wheel detachment or parking brake issues;
Injuries due to stroller collapse;
Head entrapment in openings of travel systems; and
Halls due to a child unbuckling the restraint harnesses.
"The modification proposed by the CPSC will help reduce these risks and would require the addition of language in the standard to address scissoring, shearing, and pinching hazards associated with folding or foldable strollers," the CPSC explains. Every year hundreds of thousands of people are injured as a result of unsafe products. While some of these injuries may be minor, others can be deadly. This proposed modification to strollers will hopefully prevent injuries and fatalities to young children.
Please call Legally Pink Law and let our expertise with Carolyn Salzmann — Attorney and Engineer — benefit you so that you can get the recovery and results you are entitled to.