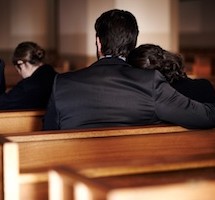 A death in the family is a terrible event, especially if you believe that your loved one died as the result of the negligence or recklessness of another person and Legally Pink Law is available to assist you recover compensation for their wrongful death.
The goal of a wrongful death claim isn't to punish the person responsible for the wrongful death. Through a wrongful death claim, you can recover both economic and non-economic losses that you have suffered as a result of the wrongful death in your family, including:
Medical Expenses
General Damages
Pain and Suffering
Funeral Expenses
Loss of Companionship
Loss of Anticipated Earnings
Loss of Inheritance
Loss of Income
Loss of Benefits
When a wrongful death is the result of medical malpractice, inadequate safety procedures, or unsafe products, bringing a wrongful death claim can help to ensure that bad doctors are disciplined, safety procedures are changed for the better, and unsafe products are either removed from shelves or redesigned so they are safer. In essence, your wrongful death claim can be the catalyst for change so that we all live in a safer world and others don't needlessly lose their loved ones. It is truly a claim for the greater good. If you are looking to file a wrongful death claim in Orlando, Florida then give Legally Pink Law a call today to schedule a consultation.