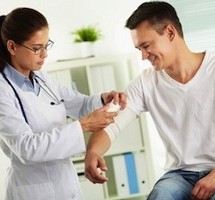 If you have been injured and need an auto accident attorney in Orlando, Florida then please give Legally Pink Law a call today to schedule an appointment. We're sure you have heard commercials discussing the changes to the PIP Law, HB 119 stating that you have to get medical treatment within 14 days of your accident or you won't be eligible for treatment under your own policy.
Michael Gibson wrote for the West Orlando News that, "The Order is only a temporary injunction, meaning it is only in place until a final trial on the full case is held."
While this injunction may only be temporary, you still must be certain to receive medical care within the first 14 days after an accident. "It is important to note that nothing in this injunction changes the requirement that Florida accident victims must get medical care and treatment within 14 days of the accident date. That portion of the law thus remains in full effect and accident victims must be sure to seek care within the first 14 days following a car accident to receive any PIP benefits," Gibson explains.
One of the key benefits you receive in hiring Legally Pink Law to handle your personal injury claim is that you get both and attorney and an engineer. Almost all vehicle accidents involve a biomechanical aspect. Nowadays insurance companies for the defendant driver (the person that caused the accident) are arguing that the impact did not cause the injury and that the injury was pre-existing. If you need an Orlando Personal Injury Attorney, then contact Legally Pink Law today to schedule an appointment.