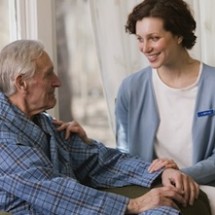 If you believe that a loved one was been injured due to medical malpractice in Orlando in a nursing home then please feel free to give Legally Pink Law a call today to schedule an appointment. Nursing home cases may fall under the medical malpractice category if you or a loved one was harmed due to the negligence of a nursing home medical director, nurses, or other health care provider.
The vast majority of medical doctors are exceedingly well trained and competent. Doctors have experience and training that all of us rely on to help diagnose our problems, treat medical conditions, and even perform complex surgical procedures. However, there are those doctors that do not have the same passion for excellence that others do. Those doctors are the ones whose diagnosis and treatment often fall below the standard of care causing injury to you or a loved one.
When a doctor's care and treatment falls below a standard of care and causes injury to you or a loved one you can bring a claim for medical malpractice. Our attorneys at Legally Pink Law bring you the dedication and attention you deserve when filing a medical malpractice claim. If you need an Orlando Personal Injury Attorney then please give our office a call today and schedule an appointment.