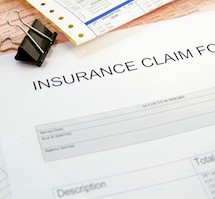 Most people file a claim relatively after an accident or incident has occurred but if it ever slips your mind, Legally Pink Law is here to assist you in making sure you file a claim before the statute of limitations expires. A statute of limitations is a law, which places a time limit on pursuing a legal remedy in relation to wrongful conduct. After the expiration of the statutory period, unless a legal exception applies, the injured person loses the right to file a lawsuit seeking money damages or other relief.
These time frames differ depending on what type of claim you are filing. Listed below are the time frames in which you must file your claim in Florida according to ExpertLaw.com:
Professional Malpractice: For medical malpractice, 2 years from the date of the act giving rise to injury, or within two years from the date the injury was or should have been detected, but no malpractice action may be commenced more than four years following the act giving rise to the injury. These limitations apply to minors aged eight or older.
Personal Injury: 4 years.
Fraud: 4 years.
Libel / Slander / Defamation: 2 years.
Injury to Personal Property: 4 years.
Product Liability: 4 years.
Contracts: Written, 5 years; Oral, 4 years. Actions for specific performance must be commenced within one year.
If you are involved in any accident and need a Personal Injury Attorney in Orlando, Florida then give Legally Pink Law a call to schedule a consultation and see how we can best help you.