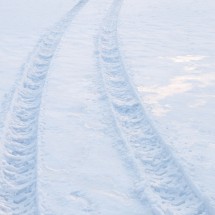 As you begin your holiday preparations, your Orlando personal injury attorneys at Legally Pink Law remind you to be careful in driving conditions. Floridians aren't accustomed to driving in cold weather, so if you're headed North to visit family or friends this season, preparation is essential. Over the new few weeks, we will review some tips for driving safely in cold, icy conditions.
Today's tip beings before you leave Florida. Review your manual! We know manuals aren't the most thrilling read, but be sure to review the vehicle manufacturer's information on your car's safety features for icy roads. And if you have to fly to your destination and then rent a car, be sure you read the rental car's manual before hitting the open, icy road.
Once your closer to icy conditions, it's helpful to practice winter driving techniques in a snowy, open parking lot, so you're familiar with how the car handles. Be sure to practice stops and sharper turns so you're prepared on the road.
And no matter where you travel this holiday season, Legally Pink Law stands ready to represent you in the case of an auto accident. Attorney and engineer Carolyn Salzmann knows the biomechanics of auto injury, and she will work hard to get you the highest compensation possible for your personal injury claim.