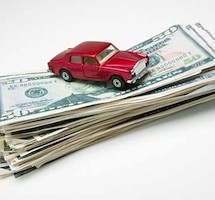 If you have been involved in an automobile accident in Orlando, Florida then you may have a lot of questions regarding your insurance and how to proceed. One of the major questions that people ask after an automobile accident is, "Will my insurance premium increase is I report an accident to my insurance company?"
Your insurance premiums should not go up if you are not at-fault for the accident. It will be part of your insurance record but if you are not at-fault, your premiums should not increase. Many times your own insurance company will go after the insurance company that insures the at-fault party to recovers its costs it may have paid to you for things like car repairs of additional medical expenses.
At Legally Pink Law, we are experts in handling all types of automobile, motorcycle, trucking and pedestrian accidents. Legally Pink Law focuses exclusively on injury law cases allowing us to be experts in our field and this expertise allows you to recover the maximum value of your claim, so if you find yourself in an automobile accident don't hesitate to call us to set up a consultation.
After an accident our job is to deal with the insurance companies, collect all evidence of the accident, handle the processing of your claim, review the medical billing, and handle all of the necessary paperwork. Your only job is to focus on getting better. So please call Legally Pink Law if you have been involved or injured in an automobile accident in Orlando, Florida.