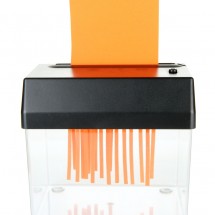 At Legally Pink Law, PLLC, we are your Orlando product liability attorneys and we have previously reported on the unfortunate failures of some vaginal mesh used in surgical treatment of incontinence and other disorders related to weakened pelvic walls.
Sadly, we now know that Johnson & Johnson, the maker of the defective vaginal mesh, has been found by U.S. magistrate judge Cheryl Eifert to have improperly destroyed files related to the products. Judge Eifert ruled that that the corporation acted negligently in destroying or losing thousands of documents and files relating to the development of its vaginal-mesh implants and the lost or destroyed records date back to 2007.
Vaginal mesh lawsuits have been settled in many cases with awards approaching the millions. If you suffered from these defective medical devices, contact Orlando personal injury attorney Carolyn Salzmann today. It's clear that at-fault manufacturers are working to destroy evidence of their knowledge of product failures, and we recommend taking action quickly.