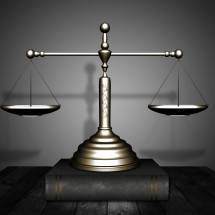 As an experienced auto accident attorney in Orlando, Carolyn Salzmann knows the importance of hiring an attorney when it comes to receiving just compensation for injuries and losses sustained during a car accident. We thought we'd share a few of the benefits you gain when hiring professional representation concerning auto accident cases.
An attorney knows the law. Attorneys deal with personal injury and auto accident cases on a daily basis. They will know procedural rules, relevant laws, and statutes of limitations related to your specific case. Your attorney will be able to easily file a lawsuit on your behalf and will be able to form appropriate responses to any defenses raised by the other side.
An attorney will do the legwork. Attorneys often deal with insurance companies following car accidents. They know how to obtain necessary evidence, statements, and records to ensure you the strongest case possible. Your attorney will draft a settlement demand letter and if you are unable to settle, your attorney will file for court proceedings.
An attorney is your advocate. Your attorney will act on your behalf during negotiations with the insurance companies, making sure your side of the story is heard and you receive the appropriate compensation.
Your Orlando auto accident attorney looks forward to advocating on your behalf. Contact Legally Pink Law, PLLC today for a free consultation regarding your auto accident case.