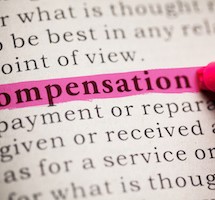 There are several factors that go in to your settlement following an automobile accident. And at every stage in the game, you can benefit from the advice of an Orlando car accident attorney at Legally Pink Law, PLLC. The first issue is how quickly you sought medical attention after the accident.
A claims adjustor represents the insurance agency and their job is to fulfill the policy with as little capital outlay as possible. So if an insurance adjustor asks if you went to the hospital and you have not sought medical attention, this can become a tool they use to deny future claims inquiries. An attorney will advise you to seek medical care immediately, and your attorney attorney and engineer Carolyn Salzmann can use her engineering expertise to demonstrate how the physics of an accident can cause physical injury.
At Legally Pink Law, we're your Orlando car accident attorneys dedicated to your financial and physical interests following an accident. Whether you're a local resident or a visitor involved in a crash while on vacation, our firm can handle your case.