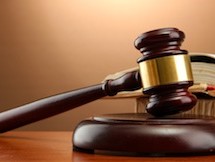 Orlando car accident attorney Carolyn Salzmann and the team at The Salzmann Firm are following up on the deadly hit and run at an Orlando daycare earlier this year which killed 4-year-old Lily Quintus and injured a dozen other children and workers.
Yesterday, an Orlando jury convicted local man Robert Corchado for his role in the crash. He rear-ended another vehicle, sending the vehicle flying into the Kinder Care center, but Corchado fled the scene.
Throughout his trial, jurors learned that Corchado was a drug dealer who had left a deal and was carrying drugs at the time of the crash. After fleeing the scene, he involved his mother in a scheme to hide his involvement by reporting his SUV stolen. Corchado maintains that he didn't know the vehicle struck had careened into the daycare, but eye witnesses countered his testimony saying he took off only once he knew the vehicle had struck the daycare.
While sentencing is yet to take place, it's important to remember that in any Orlando car accident, police should be notified immediately. Contact Carolyn Salzmann if you have been in an accident and need legal representation.