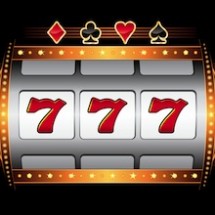 Legally Pink Law enjoys keeping our clients up to date on potential laws that may affect Central Florida and the people living here. "The Florida Legislature released the parameters for the study of the state's gambling economy and laws on February 20, 2013 and invited firms to conduct the analysis," Gray Rohrer at The Florida Current reported.
"Both Senate President Don Gaetz, R-Niceville, and House Speaker Will Weatherford, R-Wesley Chapel, have set up committees this year dedicated to look at Florida's gambling laws with an eye to a possible comprehensive overhaul," Rohrer explained.
Many levels of government have authorized multiple forms of gambling in an effort to raise money for needed services without raising taxes. While commercial gambling has been outlawed in Florida, the Florida Legislature is conducting research in order to decide whether to repeal this law or not.
"Currently in the Port Canaveral area, the Victory Casino Cruises' ship is now Brevard's only Las Vegas-style gambling experience. Although, the operators of Melbourne Greyhound Park are looking to change that by adding 2,000 slot machines to the existing dog racing, simulcast and poker operation — if they can persuade local voters to say yes to a referendum on the November ballot that would open the door to slots and then get a license from the state," Wayne T. Price at Florida Today reported.
Sen. Garrett Richter, R-Naples and chairman of the Senate Gaming Committee, has said the study will give his panel the opportunity to base legislation on "facts and data" rather than the pleas of such special interests. Under the timeline laid out by the invitation to negotiate, the Legislature will evaluate proposals from firms and select a vendor by April 5. The study is to be completed by Oct. 1.
Carolyn Salzmann of Legally Pink Law specializes in Personal Injury Law and she is available to meet with you to discuss the details of your case, so please feel free to call our office and schedule a consultation today.