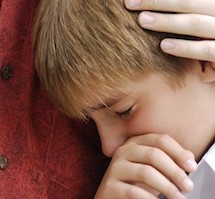 The last thing on your mind when you learn that a loved one has passed is to contact an attorney but Legally Pink Law suggests if there is any possibility that their death is due to someone else's negligence then, please, feel free to contact us.
The U.S. Department of Justice reported over the past several years that 90% of all lawsuits involving medical malpractice have involved a wrongful death or a permanent disability caused by negligence. In 2006, the Institute of Medicine reported, "that one of the most common occurrences of medical practice is prescription error. Medication errors affect more than 1.5 million people annually." In 2008, the U.S. Department of Transportation reported that the highway wrongful death count was at 37,261 nationwide.
Whether the loss of a loved one is caused by a negligent doctor or a careless driver contacting an attorney is necessary. Although the Florida Highway Patrol will perform an accident scene investigation for an automobile accident, we often find critical evidence that is not discovered by the FHP. Our experts go out to the accident scene and gather additional information that may disappear over time, such as skid marks, gouges in the road, pieces of the vehicles involved, and other evidence that can establish location and speed of vehicles.
When a wrongful death is the result of medical malpractice, inadequate safety procedures, or unsafe products, bringing a wrongful death claim can help to ensure that bad doctors are disciplined, safety procedures are changed for the better, and unsafe products are either removed from shelves or redesigned so they are safer.
Although, we hope you are never in the position to have to contact us due to a Wrongful Death Case in Orlando, Florida, we are here to help you and give you the compassionate, personal attention you and your family need and deserve.